About The Course
This course on Maxillofacial Orthopedics will provide the doctor with the knowledge to recognize all of the various dental and skeletal malocclusions, and the skills to begin undertaking their correction. This course is focused on the treatment of prepubertal patients.
The course itself is presented live in two eight-hour secessions. Both sections are contained in the one video series consisting of five two-hour videos.
The subjects covered will include:
Growth and development of the face and jaws.
The difference between orthopedic and orthodontic malocclusions.
Diagnosing, treatment planning, appliance selection, and appliance placement and, adjustments.
Air way obstruction, tongue function, arch development, and correction of Skeletal Class II & Class III children.
How to incorporate maxillofacial orthopedics into your dental practice.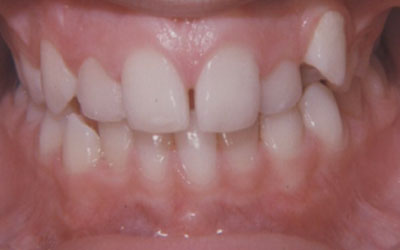 In the before photo the maxilla is underdeveloped in width, length, & position. The mandible is deviated to the right-side w/ right condyle back. The upper left cuspid is blocked out.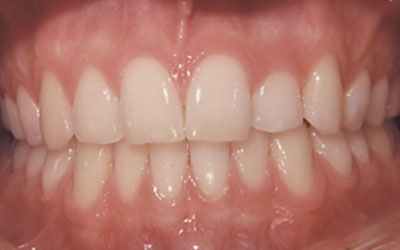 In the after photo the maxilla has been corrected in width, length, & position. This allowed the right condyle to get back on the disk correcting the mandibular deviation. The upper left cuspid is in correct position. There has been no orthodontic treatment. Only orthopedic correction of the maxilla.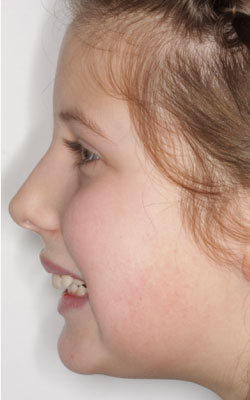 Before
In the before photo the patients mandible is traped in a retrognathic skeletal Class II position by an underdeveloped maxilla. The airway is obstructed and both mandibular condyles have need distalized.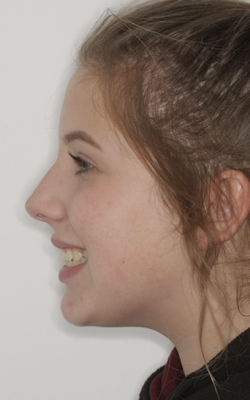 After
In the after photo the maxilla has been fully developed and the mandible distracted into the normal skeletal Class I relationship. The airway is open and the TMJs are normal.
Available in days

days after you enroll

Maxillofacial Orthopedics