The Clinical Foundation of Orthopedics, Orthodontics,
& TMD 
The Clinical Foundation was established in 1980 to provide general dentists and pediatric dentists with the latest information on maxillofacial orthopedics, orthodontics, and temporal mandibular dysfunction.
Our continuing education program has eight conponents presented over a two-year period. The subjects range from interceptive maxillofacial orthopedics on young children, to the treatment of complexed adult TMD patients.
We would like to invite you to become a part of our CFOO family and experience for yourself the satisfaction of being able to improve the quality of life for your patients.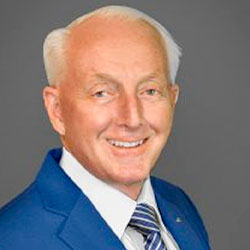 Dr. J Wellington (Skip) Truitt has over 40 years experience in Maxillio Facial Orthopedics, Orthodontics, and TMD Therapy. He has assisted doctors world wide in the diagnosis and successful treatment of their patients. Why not allow him to assist you!
Dr. Truitt presents a "one on one" consultation service that only years of experience can provide. He will evaluate all of the patient's records, and then provide the doctor the various options of treatment. Having an accurate diagnosis and treatment plan is the key to fast, easy, and successful therapy. In addition the consultation will allow the doctor the security of a second opinion.
" I've had the pleasure of working with Dr. Truitt and the Clinical Foundation of Orthopedics and Orthodontics for the last several years. They have changed the way I view and perform Dentistry. Dr Truitt has given me a better understanding of the temporomandibular joint than I ever had in dental school or any other educational endeavors to try to understand that area that everyone else seems to try to ignore. Not only that but I now understand how the growth and development of the jaws, as well as how their size and position, relate to proper joint function and overall good oral health. What's better is that they have given me the tools to intervene and correct these problems both as they are occurring, in childhood, and after they've occurred and are causing suffering in adulthood. I have witnessed amazing transformations in my patients. I look at restorative cases in a whole new light. I know that I am a better dentist because of the knowledge I've gained through working with Dr Truitt and CFOO. My thanks go out to Dr Truitt and all the fine people at CFOO." 
-Michael Hansen DDS
"In 2009 after 27 years in independant practice I was fortunate to have been introduced to Skip and Skip's courses. Since then I have done all six the courses and acquired the DVDs for reference. Having done the courses and having acquired Skip as a colleague/ friend has changed my life professionally and personally for the good in ways I cannot begin to describe. I believe I now have insight into dentistry which my university education could not give me and on a daily basis benefits me in all the disciplines including prevention, restorative, crown and bridge, reconstruction, esthetics, pedodontics, orthodontics, FJO, TMJ therapy and even surgery. If you want to succeed in dentistry."
-Location: Grahamstown, Eastern Cape Province, South Africa Qualifications: BChD ( = BDS )1982, Post Grad Degree (PGD) Oral Medicine 1992, Post Grad Degree (PGD) Dental Implantology 2002, Associate Member of the International Association of Orthodontics (IAO)
"Without doubt, this is the most inspirational thought provoking and stimulating post graduate course I have ever attended and has influenced the course of my professional career for the past seven years."
-Stewart Wright B.D.S. Greenock, Scotland [email protected]
"To attend Dr.Truitt's courses is to go on a journey on dentistry that I have never been before. The courses opened my eyes to treatment alternatives and provide me with answers that I have not had before. I therefore challenge you to attend just one seminar and you will be back!"
Gys De Necker BSc, BDS, PDD Johannesburg, South Africa [email protected]